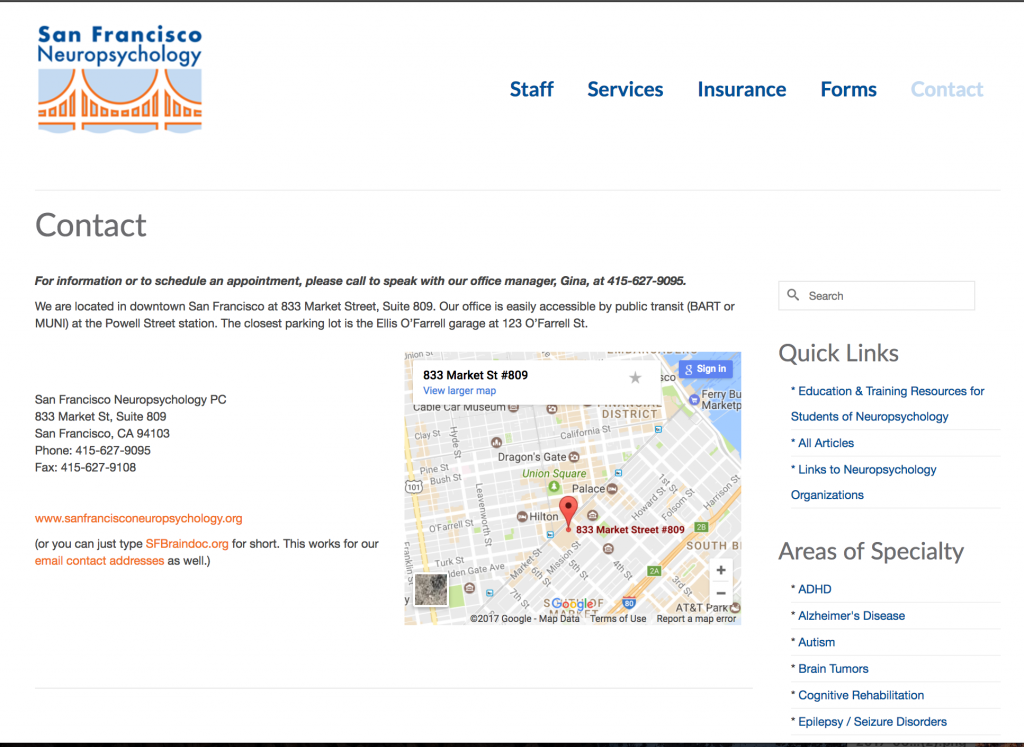 I assisted them in procuring their domain name San Francisco Neuropsychology Specialists, and also in selecting the domain alias "SF Brain Doc," as a shorthand URL. I then provided content development and organic SEO for keywords and local search.
I continue to provide ongoing support for website content, SEO, article uploads and subscription back-end, and google for business hosted apps (user accounts, calendar, docs, and forms.)
Site redesigned and updated in 2016 to optimize for mobile, SEO and security.